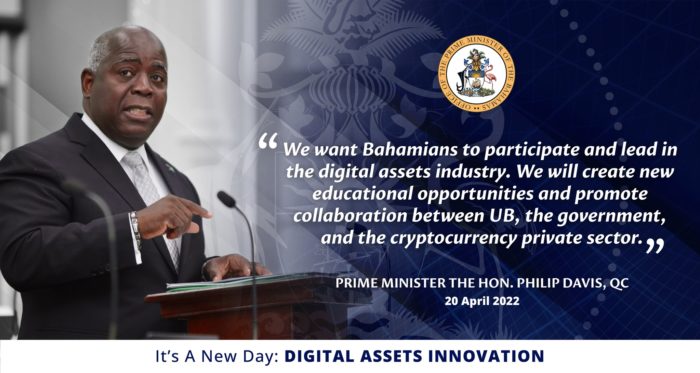 As the Davis Administration continues to set the country on a path toward innovation, today the Prime Minister in his communication in the House of Assembly, introduced a Policy White Paper on the future of digital assets in The Bahamas.
The objective of the White Paper is to set out a vision and framework to guide Bahamian digital asset policy between now and 2026.
The government's approach to digital assets will transform The Bahamas into the leading digital asset hub in the Caribbean while leveraging opportunities for Bahamians in the cryptocurrency market and diversifying our economy.
Read the Policy White Paper here: The-Future-of-Digital-Assets-18-apr