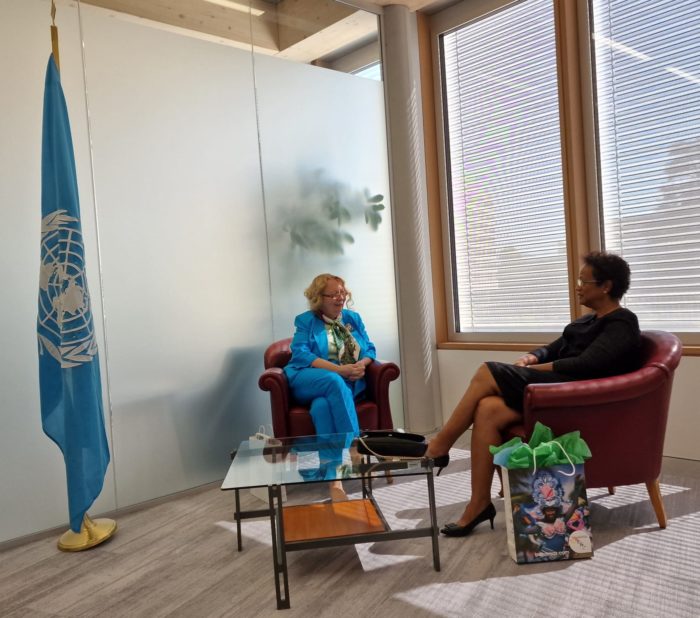 On Wednesday 11 May 2022 Her Excellency Patricia Hermanns, Ambassador and Permanent Representative of the Commonwealth of The Bahamas to the United Nations Office and other International Organisations in Geneva, presented her credentials to Tatiana Valovaya, Director – General of the United Nations Office at Geneva.
Following the presentation, the two held a brief exchange to discuss ongoing developments and areas of concerns for The Bahamas including climate change and its impacts, sustainable development, recovery efforts post hurricane Dorian, the ongoing pandemic, gender equality, and opportunities for cultural exchange.
Ambassador Hermanns expressed her gratitude for the opportunity and the intent to carry out her mandate on behalf of The Government and People of The Bahamas.
She succeeds former Ambassador Keva Bain who demitted office in late February 2022.For Ambassador Hermanns' profile click here: Patricia Hermanns CV
Official UN Press Release: New Permanent Representative of the Bahamas Presents Credentials to the Director-General of the United Nations Office at Geneva
12 May 2022, Geneva, Switzerland
---